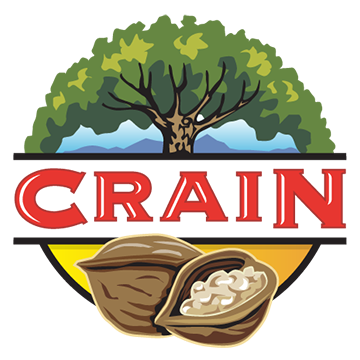 Growers
Contact Our Field Representatives
Our Grower Services Department is available to answer any questions you may have regarding contracting, harvesting or logistics.
Jerry Sneed
(530) 870-1278
Representing: Butte, Colusa, Glenn, Sutter, and Yuba Counties
Brian Mori
(530) 526-4864
Representing: Shasta, Butte, Glenn and Tehama Counties
Mike DeRuosi III
(209) 985-9322
Representing: Merced, San Joaquin, and Stanislaus Counties
Russ Harman
(530) 624-4937
Representing: Butte, Glenn, and Tehama Counties
Ryan Soden
(530) 682-6507
Representing: Colusa, Glenn, Merced, Sacramento, San Joaquin, Solano, Stanislaus, Sutter and Yolo Counties
Michael Grindstaff
(559) 515-1170
Representing: Southern Region of California
Partner with
Tradition, Commitment and Quality
The Crain family is one of the largest growers of English Walnuts in California, and their involvement in the industry dates back to 1961 with the purchase of their first orchard in the Northern Sacramento Valley. With over fifty years and three generations in the walnut business, the Crain family is one of the oldest and best established processors and marketers in the industry.
The Crain family understands that quality begins at the orchard level, and is heavily involved in keeping our field representatives well-informed and available to lend support through every step of the growing process. In addition to our field representatives, we have experienced staff available to consult on:
Food Safety Standards
Regulatory Compliance
Industry Changes (including the latest information on FSMA requirements)
Market Perspective
We pride ourselves in having some the best-informed, quality driven and environmentally sensitive producers in the industry.
We understand the importance of partnering with a solid company to process and market your product. Through strategic planning and self-financed investments, we are expanding our storage and receiving facilities to meet the demands of the growing industry. Please contact the field representative in your area to learn more about partnering with the Crain Family of Companies. We look forward to putting our expertise to work for you.
Join the Crain Family of Companies' Elite Group of Growers
Contact Us