Our Products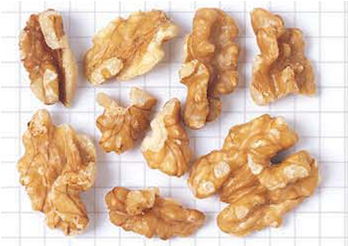 Light Chandler Halves & Pieces – Available in bulk and 1 lb. bags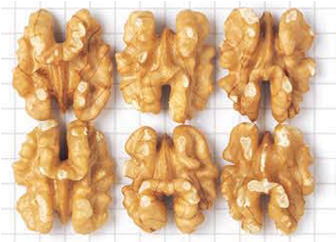 Light Chandler Halves
Our Products
From the trees to your table
Important Notice!
Our mail order feature has been temporarily suspended pending the availability of new crop. We anticipate having the 2018 walnut crop available for purchase as of November 1, 2018.
Crain Walnut Shelling, Inc. specializes in quality shelled walnuts grown in the fertile Northern Sacramento Valley. Our Crain of California "Red Box" Chandler variety and other premium varieties are recognized worldwide.
Crain Walnut Shelling, Inc.'s primary business is the processing, packing and shipment of walnuts as a wholesale manufacturer. Although our typical minimum order requirement is 2,000 lbs., we have made available these three products in individual carton quantities for consumers who may not be able to purchase our brand otherwise.
---
Testimonials:
"To the Personnel of Crain:

Today I received my first order of Crain walnuts! All I can say is "Wow"!!!
I bake and cook a lot and have used local vendors for my walnut needs; that ended today! The walnuts delivered were outstanding, size, color and most importantly TASTE! I am most impressed and will sing your praise to others.

Thanks for delivering your very best!"

-The D. Schlaufman Family
Shelled Walnuts Our Specialty